Hello, my name is James Sanford and thank you for stopping by to try to get to know me and hopefully consider me as your Chula Vista Realtor!  Not only do I have expertise in the Chula Vista/Eastlake real estate area market, but I also reside here as well, not a very common feature nowadays!  I have many clients/friends in the area and can't imagine ever living anywhere else!   I have been in real estate for over 15 years and I am an investor as well. With my extensive background I have quickly become one of the highest volume producers in the Chula Vista market.  Hopefully you will give me the opportunity to prove how me and my team are redefining real estate service in the area!
Yes, my work is demanding of me, especially with this demanding Chula Vista website I'm always working on, but I am definately more than a Chula Vista Realtor! I have a great balance in my life (or at least strive to have one!), and enjoy my time away from the office.  Some of the things I like doing is spending time with my 15 year old daughter, Jamesha. She is a star basketball shooting guard for her high school and may start attending East Lake High School.   I'm the supporting dad who's always cheering very loud at the games and the same dad who does't want her to date until she is maybe 40?  We go on fun vacations as much as possible and things like that!  We love to get away to the Colorado mountains a couple times a year and travel to "The Big Apple" (New York City). We really like traveling!
My faith is VERY important to me.  I am a member of The Rock Church here in San Diego and stay involved there.  Evangelism is also an important part of my life.  I am also a member of the Christian Real Estate Network, a nationwide real estate referral network.
Other things I like to do (when I have a minute) is playing Flag Football, Basketball, Running, Weight Training, Boating, Swimming Fishing & basically enjoying this wonderful weather we have here in Sunny San Diego, CA.  I also believe strongly in the principle of reciprocity, and believe that you get back what you give.  I really want to help people achieve their goals and look for the best in everyone.
Chula Vista Short Sale Specialist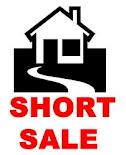 Right now, all over the country, there are people are going through a financial hardship. Loss of employment and poor mortgages are skyrocketing amongst other things. Over one out of every three Chula Vista home owners' debt is greater than the value of the home or feels obligated to dish out money that they do not have in order to close if having to sell their property. In some areas of the country, one out of every five home owners is delinquent in their mortgage payments. If you have found yourself in a situation where you have no choice but to sell your property, you are not alone. As a Chula Vista short sale specialist, who is well experienced in getting homeowners out of your situation, I am here to inform you about all of the options at hand for you and offer you assistance at no cost. With my help, you can save your credit, dodge foreclosure, and be off to a new start.
What exactly is a Chula Vista "short sale" in Real Estate?
The term short sale is used to describe a transaction in real estate that happens when a lender decides to take a lower pay off amount on a loan than what is owed to their property. During a Chula Vista short sale transaction, the borrower will owe more on their loans and liens than what their property is worth at its current market value. Furthermore, a lender will usually only agree to a short sale when the borrower can provide evidence that they are in some type of hardship.
How do I qualify for a Chula Vista short sale?
Since lenders have become more permissive in recent times, generally there are three qualifications required for a short sale. Financial hardship such as: loss of employment or income, divorce or separation, relocation or job transfer, property in need of repairs without recourses to make repairs, major sickness and medical expenses, death of a family member, vacant rental properties, etc. The proceeds of the sale of the property, after all closing costs are paid, are less than the amount currently owed on the home. Lastly, Financial Insolvency (no other major assets).
Do I get any money back from a short sale?
A lot of times, homeowners who complete the short sale successfully are given cash back incentives. The Home Affordable Foreclosure Alternative program offers homeowners $3,000 cash back to help with relocation expenses. This money is additional to any other relocation assistance and incentives specific to your lender.
What happens with the money that is forgiven by my lender?
Usually, any difference on your mortgage will be written off as a loss by your lender. Some lenders may send out a 1099 for the amount that was relieved. Although, the Mortgage Debt Relief Act of 2007 states that you will not be held responsible for paying taxes on the money you owe if you did a short sale on your primary residence before. The bill however is not quite that simple. Consult the appropriate representation in all tax and legal matters.
Who will pay the short sale Realtors commission?
The lender will personally handle all fees associated with the short sale process; this also means that your short sale specialist will do so as well. In most circumstances, borrowers pay nothing out of pocket to complete a short sale.
Can my current Chula Vista short sale Realtor® help me?
Examine a question like this carefully. Chula Vista short sales are specifically designed to be handled by experienced short sale Realtors who have many short sales completed under their belt and the evidence to show it. There may be short sale Realtors who claim that they themselves can take on a short sale, but it's very critical to examine their proofs to those claims. It would be devastating to start a short sale only to see it be rejected because of an incompetent Realtor who boasted about having the ability to bring you to a successful completion of your short sale. As you are seeking for a short sale specialist, make sure you have a list of questions you would like them to answer and be sure you feel completely comfortable with them. It is important to have proper training; however, I do believe there is no substitute for experience. A weekend training course does not make somebody an expert in short sales. I am a short sale specialist and can offer you no cost assistance to guide you in the Chula Vista short sale process.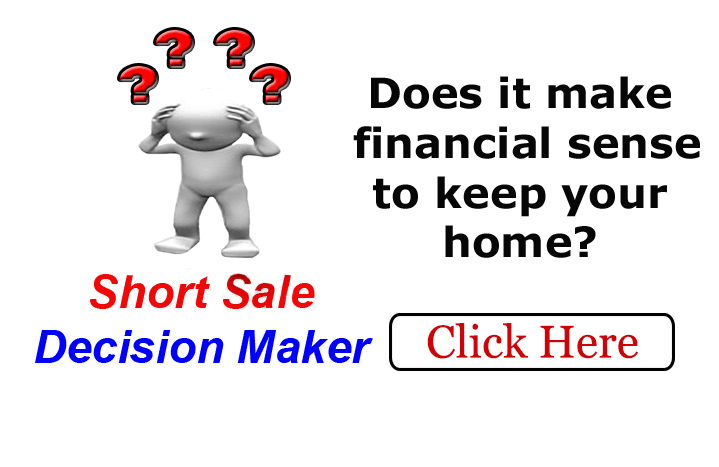 James is a Real Estate agent at JD Consolidated Real Estate (License No. 0124760), covering the greater Chula Vista area.
Phone: 619-248-5742
Email Us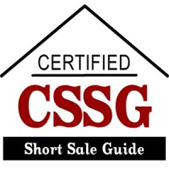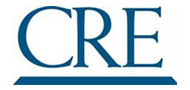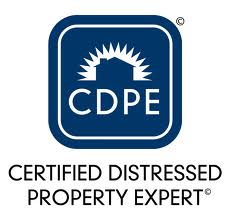 I am helping Chula Vista home owners for free with their short sales process and helping them avoid foreclosure on their California homes. My name is James Sanford and I specialize in short sales in Chula Vista. I am your Chula Vista Short Sale Specialist Realtor and Chula Vista loan modification and distressed property expert. This article and content is for general informational purposes and may not be accurate. This should not be taken as legal advice, technical or tax advise under any circumstance. Seek legal advise and representation in all legal matters.